See on Scoop.it – Battered Mothers and Abused Children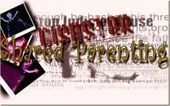 History of the Fatherhood Initiatives – Maternal Deprivation – Chils Support -Welfare Reform – Single mother pariahs – Batterers get Custody – Dead Beat dads
Claudine Dombrowski's insight:
U.S. state and federal governments have taken special interest over the past decade in the ostensibly sorry state of American fatherhood. Single mother homes have been cited as directly contributing to high crime rates, teen pregnancy, juvenile crime, juvenile delinquency, poor academic performance, and juvenile substance abuse, despite evidence that crime, delinquency, and teen pregnancy rates have been steadily dropping for over a decade.
Most out-of-wedlock pregnancies were to women in their twenties and thirties. Teen pregnancies account for only one third of all out-of-wedlock births. 1999-2000 SAT math scores are the highest they've been since 1969. The highest rates of juvenile substance abuse are found in families where children are being raised by a lone biological father or a biological father and a step-mother, not in single mother homes with or without a stepfather.
Fatherhood ideologues David Blankenhorn and Wade Horn have bemoaned the what they refer to as the crisis of "fatherlessness." The National Fatherhood Initiative in particular has been instrumental in disseminating doomsday platitudes about the current state of fatherhood in this country. Blankenhorn has specifically cited the two-parent, married home with the visible and active presence of the father as head of household as the remedy for poverty, child sexual abuse, and domestic violence.