See on Scoop.it – Battered Mothers and Abused Children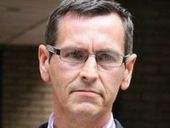 American Mothers Political Party – National Fatherhood Initiative – Misogynistic Agenda – Absent Dads – Violent Criminal History – Motherless Children – DV
Claudine Dombrowski's insight:
If children tend to pay any price at all when the father is absent, that price is largely in their standard of living. It's financial. But growing up poor in and of itself also does not necessitate a bad child rearing outcome. The actual causes of negative child rearing problems correlating with the disparate and nonhomogeneous classification of "fatherless homes" (or "single mother households") are disguised and distorted by statistics which lump into that category, not only demographic groups which do NOT exhibit these bad child-rearing outcomes, but also all those homes which are "fatherless" precisely because of the very same factors which down the road affected the children.
These factors include: adultery, wife and child abuse; addictions to alcohol, sex, and drugs, other personality dysfunctions; conflict, and plain old abandonment, financial irresponsibility and failure to support (emotionally or financially.) The other primary and telling difference between "fatherless homes" which do and do not have problems is the relative financial stability, educational level, and comfort of the mother.